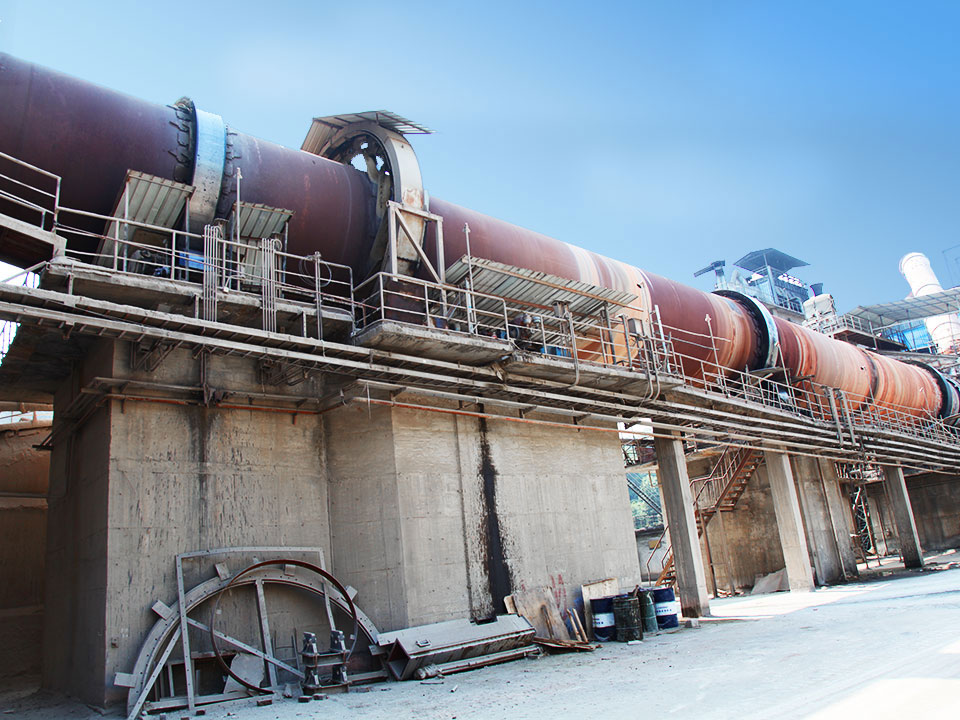 Main Technical Performance of φ4x60m Rotary Kiln:
1. Production capacity: 2500t/d new type dry process cement production line.
2. Main driving speed: 0.41-4.07r/min, inclination: 4%.
3. Auxiliary transmission speed: 8r/h.
4. Amount of supports: 3.
5. Sealing type: Sheet steel sealing for the kiln outlet, and for sealing kiln rear, air cylinder used to tightly compress its end surface. (other types available)
6. Cooling mode of kiln outlet: air cooling.
7. Driving mode: single driving.
8. Thrust roller type: hydraulic thrust roller
9. Motor model of main driving: ZSN4-355-092; power: 315kW; rated revolution: 1000r/min; armature voltage: 440V; exciting voltage: 180V; range of speed regulation: 100-1000r/min.
10. Tachogenerator: ZYS-100A; power: 8w; maximum rotating speed: 1000r/min; maximum operating voltage: 100v; maximum load current: 80mA.
11. Main speed reducer: YNS1110-22.4-VBR I=22.4.
12. Auxiliary driving motor: Y180L-4; power: 22kW; rated rotating speed: 1470r/min; rated voltage: 380V.
13. Speed reducer for auxiliary driving: YNS440-45-ⅡR I=45
14. Gear driving: open m=28 Z1/Z2=19/218
=====================================================================================================================
As world-known and high-quality cement machinery general contractor, Jiangsu Pengfei Group Co., Ltd can provide you with various machines, such as cement production line, cement grinding plant, active lime production line, industrial kiln and furnace, grinding equipment, crushing equipment, environmental protection equipment, drying equipment, cooling equipment, compound fertilizer equipment, Conveying Lifting Packing Equipment, Most of our products have passed the certification of ISO9000 and CE, and they have been quite popular among customers from as many as 60 countries and districts such as Germany, Russia, Brazil, Egypt, Japan, South Korea, Bengal, Pakistan, Turkey, Vietnam, South Africa, Columbia, Bolivia, etc. If you need equipment such as rotary kiln, ball mill, vertical mill, rolling machine , please don't hesitate to contact us.